End-user's corner: Oliver Joeres
end-users corner
Talking with Oliver Joeres
Oliver Joeres is a Member of the Operational Excellence Team, a cross-functional department dealing with BPM, at Hilti AG. In this interview, he shares with us his experience and perspective on process mining.
Oliver, where and when did you first hear about process mining?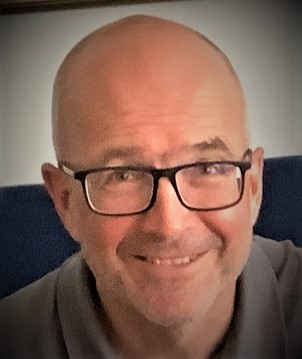 I heard about process mining in 2017. Back then, it was introduced in the central purchasing department at my former organization. The idea of analyzing process data is not new, after all. Also during my Six Sigma times I regularly dealt with process data collection and analysis. At that point in time, though, the technology and methodology were not as mature and sophisticated as today. Sometimes it took a heck of a time to extract reliable and trustworthy data out of the systems and interpret them correctly.
Ever since I got in touch with process mining, its underlying ideas and the technology, I've been fascinated by the possibilities this approach is able to offer when it comes to process improvement and business transformation!
How do you use process mining in your organization?
At my current organization, we built in the course of the last 3 years a successful proof of concept with a process mining vendor. This way, we figure out how process mining works for us and which benefits we could expect. We applied process mining in several key business processes like purchase-to-pay, order-to-cash and manufacturing. We were able to convince our counterparts in the process and in the business organization that process mining gives them a new level of transparency and speed to identify process deficiencies and start to track concrete improvement initiatives. We've got a lot of positive feedback. Thus, we are currently discussing which process mining architecture we are going to use and how we are going to rollout process mining to the business areas to satisfy their demands.
How do your counterparts (within or outside the firm) perceive and adopt process mining?
After we conducted a series of intensive workshops with our business colleagues, we identified many concrete use cases and topics where process mining was able to valuably support us. Our business colleagues were amazed not only by the speed and precision of the process mining analysis but also by the possibility to foster highly interactive sessions to identify process weaknesses and the underlying root causes. Also, we identified a lot of further potential as we could trigger mitigation actions directly out of the process mining insights to steer and improve operations.
What is the major challenge while using process mining?
Process mining is not just about a technology or a platform. It is rather a process management approach. If you introduce process mining only as a fancy new technology, the danger is very high that it will be perceived as "just another BI platform" used by a handful of process experts and analysts for some specific use cases. The real power of process mining won't be of use in this scenario. Process mining needs to be introduced as part of a modern business process management system, where it becomes a regular method and tool for every process responsible manager as well as for operational managers with the common goal to continuously improve business processes. This requires a lot of effort and close interaction with the business areas, especially during the introduction phase, in order to enable the business sector to use process mining in a beneficial way according to their needs.
What was your "ah-ha" moment while using process mining?
I was amazed by how fast you could create an initial event log and already apply process mining by means of modern platforms. On the other hand, though, applying process mining in your real-life processes still requires a lot of data preparation work to assure that you could trust your data and the conclusions based on them.
How do you see process mining in the future?
It will become an integrated and mandatory part of business process management in most of enterprises. Business areas will require a shorter "time to insight", which implies that the time to prepare data and to set everything up needs to be shortened significantly. Vendors and consulting companies will offer integrated, holistic solutions, not just focusing on the technical implementation, but rather as all-in-one packages to introduce process mining successfully in a company. The platforms will become smarter, more automated and with a lot of interdependencies to other advanced analytics areas like AI or data science.
To conclude, Oliver, do you have a message or homework to academia on how it can make your life easier?
The idea behind object-centric process mining is very important for many real use cases as a lot of processes in the companies are dealing with several process objects. Here I'm hoping for a solid theoretical background that helps the platform vendors to come up with smarter and more intuitive solutions. Another key challenge is finding the right level of detail when it comes to the definition of process steps or activities.
Articles in this newsletter
Info about this article
This article has been updated on October 7 2021, 12:51.
Talking with Oliver Joeres