ICPM 2021 Workshops: choose your flavour!
ICPM
conference room
Presented by Jorge Munoz-Gama and Xixi Lu

The list of accepted workshops for the 3rd International Conference on Process Mining (ICPM 2021) is out! Now, the question is: what Process Mining are you into today? Do you feel like combining it with Machine Learning or Deep Learning? Or maybe with Artificial Intelligence or Process Querying? Being applied to Healthcare or Medicine? Is Online or Streaming Process Mining your thing? More into the Security and Privacy aspects of Process Mining? Or do you employ it to analyze behaviour of all sorts? Either way, there is a workshop for you!
The ICPM 2021 Workshop Chairs, Xixi Lu and Jorge Munoz-Gama, invite you to submit your paper to one of the six workshops that will be organised in conjunction with ICPM on November the 1st in Eindhoven, The Netherlands. All the information is available at https://icpmconference.org/2021/category/calls/workshops/. See you in Eindhoven!
Key dates for workshop papers
Abstract Submission: 19 August 2021
Papers Submission: 26 August 2021
Acceptance Notification: 16 September 2021
Pre-workshop Camera-Ready Papers: 30 September 2021
Workshops: 1 November 2021
Post-workshop Camera-Ready Papers: 16 November 16 2021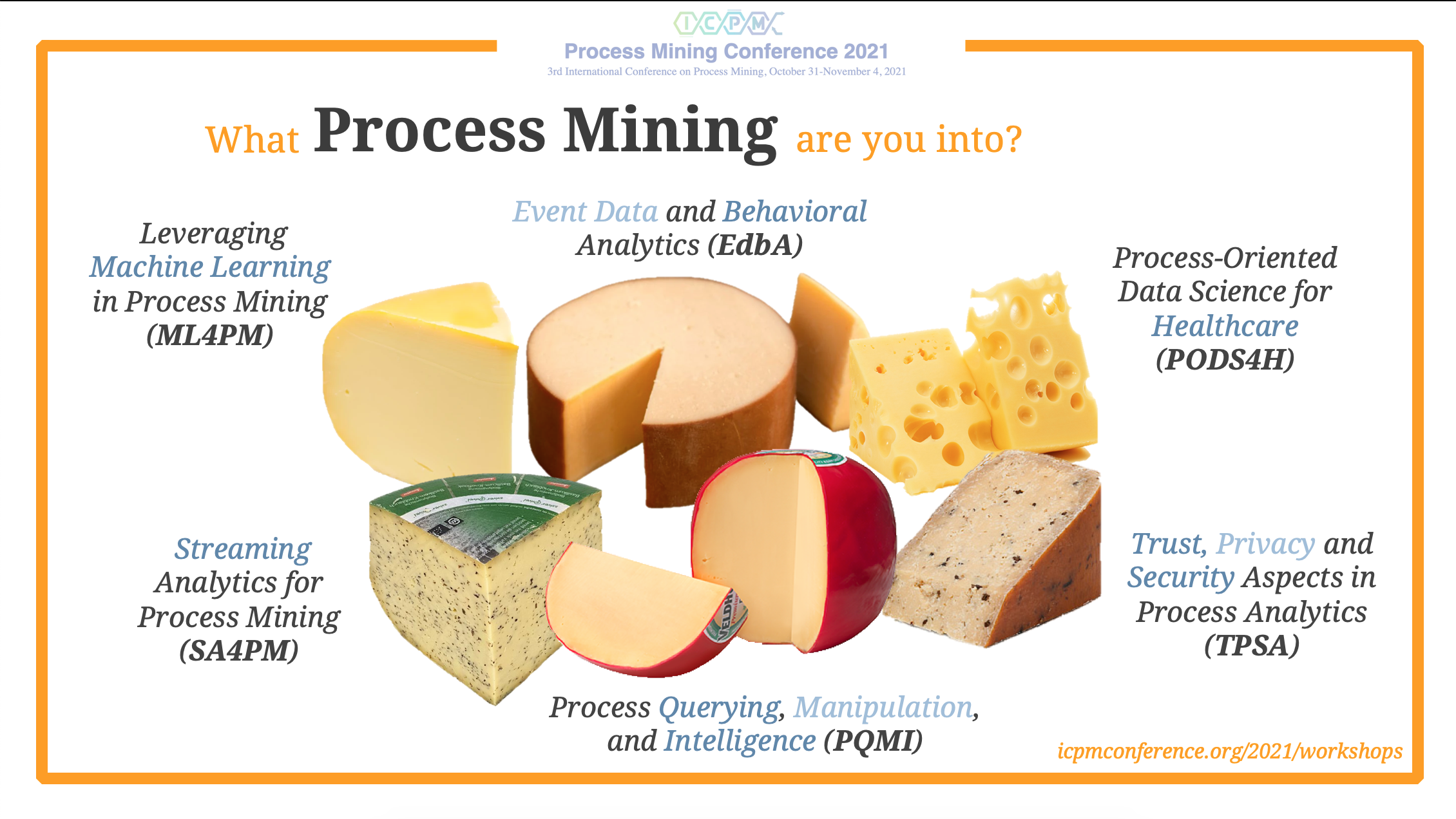 Articles in this newsletter
Info about this article
This article has been updated on June 7 2021, 11:46.
Presented by Jorge Munoz-Gama and Xixi Lu