End-user's corner: Elham Ramezani
end-users corner
An interview with Elham Ramezani
Elham Ramezani is a manager at KPMG and leads the Centre of Excellence for Process Mining at KPMG Data Analytics Lighthouse. In this interview, she shares with us her expert view and thoughts on process mining.
What made you major in process mining and continue working in this area?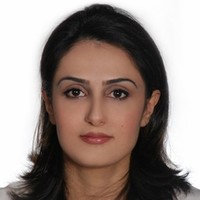 Before I moved to Europe, I worked for a few years for a car manufacturing company as a business analyst. Together with a team, we were responsible for the modelling and documentation of business processes for different departments. We spent vast amounts of time interviewing domain experts in every department, exploring industry best practices and modelling processes at different granularity levels. Out of that research, we created models and guidelines in the form of booklets, hoping that these process booklets would be used as a common language within the company and provide a clear picture of the path that should be followed for each goal. In the end, who doesn't like a smooth and well-defined process?
Unfortunately, the process booklets remained in bookshelves like a decorative element. Until one day an ERP implementation project was launched. "This is the turning point!", I thought. I was hoping that the process booklets could be leveraged as an input to design the blueprints for the new system. But even then I was stopped by the head of functions. "The booklets are not reflecting the business reality," he said, and "they are not actually of any help in detecting where the process is going wrong. They do not help us do a proper fit-gap analysis". It was quite frustrating to see that all the models we designed and documented could not be used while still a clear picture of how processes should be executed was essential for the success of the ERP implementation project.
I thought there had to be a way to create a transparent view of processes. I went back to school with a question: "Is there an undisputable approach or technology that provides a clear picture of how business processes are running in reality? An approach that can also quantify the extent to which actual process flows deviate from best practices?" Professor Wil van de Aalst and Dr. Dirk Fahland brought me on the path of process mining, a promising technology that gives an X-ray view to the black box of business processes. I focused on extending conformance checking (one of the main process mining techniques) to provide diagnostics about process compliance deviations. In 2016, I defended my PhD in process mining and joined KPMG.
How do you use process mining in your organization?
Ever since I joined KPMG, I am using process mining technology to better understand processes and help our clients with various questions like: Where can we improve on process efficiency? Are processes in compliance with regulations? Can we prove compliance to external authorities? Where can we automate processes? How do we need to change our processes migrating to a new system? What would be the impact of such a change on the operation? And many more questions as such.
Process mining does not provide an ultimate answer to all these questions but it definitely provides ample insights for decision makers to support their decisions with facts rather than assumptions about facts. Together with my team, we also help clients with the development of operating models to support a successful deployment of process mining tooling and wide adoption of this technology across their organization, so as to scale up its applications.
How do your counterparts perceive and adopt process mining?
Process mining technologies are more and more adopted by our clients. The best-in-class ones combine process mining with other key tech components speeding-up live process execution and supporting a business transformation journey. Those tech components are the building blocks for next-gen automation and digitalisation of business processes.
What is the major challenge while using process mining?
Although major progress (both in academia and industry) has been achieved, data preparation still remains the biggest challenge of process mining projects from a technical perspective. A deep understanding of the data structure in the underlying source systems supporting a process is key to create good quality event data with the right level of granularity. Even in case well-known ERP systems are in use, creating an end-to-end view of a process with a single case notion that shows the right level of data granularity is not easy. This is because ERP systems are object-driven. Incorporating the life-cycle of all objects that are relevant to a process in one end-to-end view can lead to duplication of events or missing events in the event log extracted from such systems.
From a business perspective, moving from successful pilots to harvesting value from process mining insights in scale is still a challenge, I think.
How do you see process mining in the future?
I see good traction in the market for process mining. The large number of vendors developing process mining tools is an indication of the growth of interest in process mining technology. This is quite good, as it facilitates more innovation in this discipline. I think more tools will combine process mining techniques with other tech components such as intelligent automation and recommendation systems. This way, business users would not only get diagnostics and insights into the existing problems but also prevent them from happening in the first place – for instance, by receiving a suggestion on the next action to take in the course of a process should an issue be predicted.
Furthermore, I see that process modeling will most probably be done up to levels 2 and level 3 of processes. Companies will likely use process mining to describe processes at a more fine-granular level (L4 or L5). The challenge is then how to fill in the gap between the business priorities, usually reflected in the high-level design of processes, and the fine-granular level of processes mined from execution data.
Articles in this newsletter
Info about this article
This article has been updated on March 29 2021, 11:01.
An interview with Elham Ramezani