Academic stories: Maximilian Röglinger
academic stories
challenge and study
end-users corner
exploring newland
Narrated by Maximilian Röglinger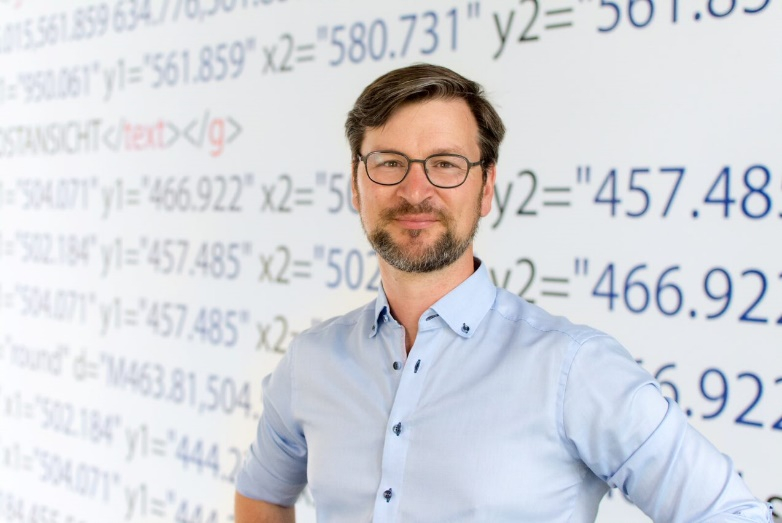 My name is Maximilian Röglinger. I am a professor of Information Systems and Business Process Management (BPM) at the University of Bayreuth as well as Adjunct Professor with the School of Management at Queensland University of Technology (QUT) in Brisbane (Australia). Moreover, I am heading the Branch Business & Information Systems Engineering of the Fraunhofer Institute for Applied Information Technology FIT as well as the FIM Research Finance & Information Management. In both institutions, 10+ professors and 90+ research associates deal with real-world problems related to digitalization, digital transformation, and digital technologies through research for and with industry.
Overall, I love business process management not only because processes are what holds companies together but also because of their intersections with many other interesting disciplines, such as decision analysis, project management, organizational design/agility, customer relationship management, and innovation management. So, there is something to offer for everyone – be it for scientists or professionals. Moreover, process mining brought BPM back to the boardrooms, which is fantastic for the discipline.
My own research group covers managerial and technical BPM topics. Our roots are in the managerial part of BPM. For example, we are experts in building decision models that support business process standardization and flexibility, prioritizing business processes for improvement purposes, and balancing business process improvement with BPM capability development. Moreover, we build methods for leveraging the opportunities of digital technologies for process improvement and innovation. Finally, we are doing research on BPM capabilities in the digital age.
Over the last few years, we also deepened our technical skills. We first came across process mining in a research project on event log data quality management, together with our friends from Moe Wynn's group at QUT. Today, we focus on three streams related to process mining, which we refer to as anything-to-log, automated process improvement, and how to organize for process mining:
As for anything-to-log, we address the challenge that, in industry, event logs are mostly compiled based on data from ERP systems. However, we all know that relevant data is scattered across non-ERP systems and that activities occurring in the physical world are often neglected. Hence, we are working on approaches and tools that help increase the completeness of event logs by integrating data from diverse sources and creating event logs from unstructured data such as videos.
Regarding automated process improvement, which is the holy grail of BPM for me, we tackle the challenge that process mining so far supports all phases of the BPM lifecycle except for process improvement. However, process improvement is considered the most value-creating phase of the BPM lifecycle. Thus, we build approaches that draw from recent advances in computational creativity, process redesign patterns, and process simulation. Our goal is to augment human creativity through smart digital process improvement assistants.
Finally, process mining tools do not create value per se but need to be integrated into BPM practices. That is why we investigate how companies should organize for process mining, e.g., in terms of strategic alignment, governance, methods, people, and culture, in order to leverage the benefits of related tools. One of my recent highlights in this area is a joint study with Celonis in which we analyzed different ways of setting up Centers of Excellence for process mining with 200+ Celonis customers.
I strongly believe that research can learn from industry. In particular, this holds true for fast-moving domains like process mining, where vendors are continuously deploying new functions while users face technical and managerial challenges that researchers have not yet heard of. That's why I recently co-founded the Fraunhofer Center for Process Intelligence (CPI) together with Wil van der Aalst, Sebastian van Zelst, Agnes Koschmider, and Wolfgang Kratsch. The Fraunhofer CPI bundles the competencies of our research groups to investigate and facilitate the uptake of advanced process technology in practice as well as to learn from the first-hand experience of leading process mining vendors and users.
I also strongly believe in the value of networks. That's why I love doing research with fellow researchers and engaging in the BPM community. To name a few of my personal highlights: I am very grateful to Michael Rosemann, who invited me to visit his BPM research group back in 2012 when I was a young post-doctoral researcher. This visit has definitely broadened my horizon and laid the foundation of my network within the BPM discipline. I am still collaborating very closely with Michael's and Moe's groups at QUT. I am very much looking forward to restarting our student exchange program next year. Two other highlights are the Erasmus+ projects on exploratory BPM and process mining capabilities on the enterprise level conducted with Jan Mendling and Jan vom Brocke. I am also proud to have hosted the management track of the BPM conference in Vienna a few years ago, which was fantastic for bringing the sub-communities of the BPM discipline closer together.
Finally, I look forward to co-organizing the Industry Day at ICPM in Rome next year! I would like to use this opportunity to foster the dialogue between process mining researchers and professionals and create awareness of the challenges that companies must tackle to really benefit from process mining. I am sure this will be great fun! I very much hope to see many of you there.
To conclude, here are a few pointers to additional resources:
and to some of my recent works on process mining and BPM:
Articles in this newsletter
Info about this article
This article has been updated on December 23 2022, 22:15.
Narrated by Maximilian Röglinger