End-user's corner: Marcus Brenscheidt
end-users corner
A chat with Marcus Brenscheidt
Marcus Brenscheidt is Co-founder and Director of Technology & Innovation at SEIA GmbH. Also, he is a member of the Advisory Board of the IEEE Task Force on Process Mining. He shares with us his ideas and know-how on process mining in light of his professional experience in the field.
Marcus, tell us a bit about you!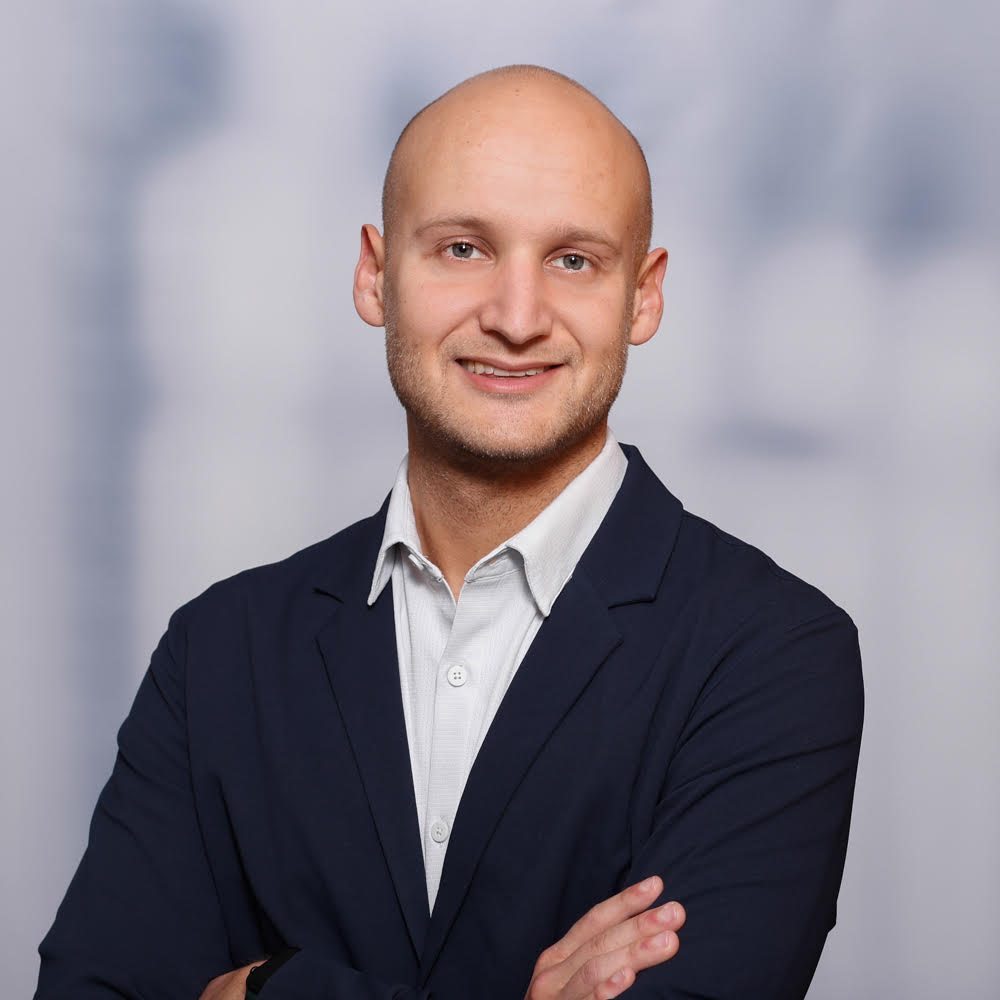 Sure! Well, I'm a computer scientist by heart and spent my last five years bringing process mining services to the market in one of the first teams at Deloitte to do the "modern" corporate process mining we know today. During that time, my focus was on developing accelerators and finding new innovative use cases. Right now I am using all of that knowledge as a Co-Founder at our Munich-based startup SEIA to help digitize ethics in corporations with analytics solutions.
Where and when did you first hear about process mining?
I heard about process mining for the first time while applying to Deloitte as a working student. By then I was very interested in "classic data science" and was working on the side of automating and migrating workflow data from JIRA at Aldi Süd. The idea of analyzing workflow data seemed both intuitive and intriguing to me.
Do you remember what your "Ah-ha!" moment was when using process mining?
My most memorable "Ah-ha!" moment came while pitching process mining to our first clients. By then, it was far less known and needed a more extended introduction. However, the enthusiastic feedback from grown business people (they could finally have such tangible transparency over complex processes) was motivating me to go further in this field. There was hardly any doubt that this technology is useful – at most, it may concern the question of whether the corporation itself is advanced enough to take full advantage of it.
Process mining is very people-centric, I observed. I enjoy being at the intersection between people and technology – and am grateful to people for that.
Considering your (many) past projects, how and where do you most commonly use process mining?
I think this question is a rather personal one indeed! I actually had a quite diverse set of experiences, where I could apply process mining to production, research & development, IT service management, purchasing, sales, master data management and even energy-industry specific processes. If you ask me, process mining should be applied wherever there is a process that is integral to the value that a company is bringing to the customers – that's the most important thing about industrial process mining. In my view, a lot of practitioners focus on processes that are perceived as "easy" only because there are already best practices and templates available. Oftentimes these are also the least fruitful ones in my experience, as they are the most interchangeable ones and contribute the least to a specific business model. I would like to encourage more practitioners to get out of the comfort zone!
How do your counterparts and peers (within or outside the company) perceive and adopt process mining?
Process mining in industry is experiencing a phenomenal adoption – it faces a greater and greater awareness from senior leadership in a lot of companies, also based on positive references.
Due to the rapidly increasing market, I would say that most practitioners are rather new and vendors mainly influence their expectations. They are eager to roll out process mining across a lot of different functional entities but are yet not quite sure how to execute it. Their perception is that value can quickly be realized and reported.
Expectancies have usually settled down for more experienced process mining teams over time. They understand that process mining can yield transparency – which can be useful but might not immediately lead to shifts in P&L balances. For them, deploying new use cases is often based on a realistic understanding of potential benefits. They are more focused on properly aligning and acquiring sponsors based on those expectations.
One challenge we see when it comes to process mining is value realization. How do you make sure that process mining results lead to change?
I think it is important to differentiate between value proposition and value realization. While we have textbooks of thought leadership about creating a value proposition, I think the biggest challenge is to actually realize any of it.
In order to create an additional value beyond the status quo, we first need to change the status quo! And here, change management is the biggest hurdle. Are value propositions actually detailed enough to be actionable at all? Are they solid enough to warrant big investments in process changes? And who is deciding and driving this change? When we look at many ERP-based processes, we might have a complicated ownership between multiple business and IT departments that need to sign off changes.
All of this is certainly outside the decision power of a process mining champion – and, honestly, often enough even outside their influence sphere. Therefore, it's of utmost importance to focus process mining on supporting organic change. Ideally, there are already players in a process looking for change and standing up for it – supporting them with statistics and evidence from process mining is the safest way to an impactful change. Without the strong intrinsic motivation of business stakeholders, most of the optimization potentials usually fall on the wayside due to conflicting priorities and a lack of focus.
What do you consider to be the major challenge while using process mining?
I would call it the complexity problem. Process mining allows us to get transparency over highly complex interrelated data and operations. We can get a glimpse into a sea of chaos. But even with this window, we still have two major issues – what are we actually looking for, and how do we find it?
Coming up with interesting questions and identifying actionable value drivers in a process is an art by itself. Even if we find good questions to ask about a process, the next issue hits – are we actually able to properly answer the question? Oftentimes I had to find out that the measured data was misleading or key factors were not properly measured but could only be induced by proxies. Looking at samples often showed that there are a lot of special cases where KPIs might be misleading – and that a majority of the statistical population might consist of special cases. This leads to the biggest challenge, from my point of view: processes are much more complex than the understanding of their stakeholders can comprehend.
In order to ask better questions and validate better answers, we should require a better understanding of the process in the first place. As far as I can tell, though, most business stakeholders are hardly willing to put a value tag on the education of their own processes before they get to actually identify optimization potentials.
And, to close: How do you see process mining in the future?
I see the process mining activities we have today resulting in a digital twin economy for a company.
Process mining to me is about interlinking company data across silos and making it interactively analyzable to integrate insights into decision-making processes. Ideally, for as large a group of stakeholders as possible. Looking at process flows is only one of the most basic forms of this purpose. The way that I see it is that the broader story is about the digitization of a company – to start off, by digitizing the understanding of operations along a process. If we project process mining into the future, it is my belief that the key factor is structuring and connecting data on a semantic level and offering it in a democratized fashion for different use cases. The next level after having a proper data-based replication of a company is making the same abstractions we have for analyzing data available for controlling and automating IT systems and processes. If I look at, say, a purchase order in a process mining dashboard, it might use totally different categories, names and abstractions compared to the ones I would have to use when creating a purchase order via an API. I think that, to make digitization happen, we need to not only have a unified data view, but also a unified API interface that uses the same abstractions and concepts as the semantic data structures.
Once both data analysis and system interactions are managed through a coherent interface, a company is properly digitizable, and we have an opportunity to create a so-called digital twin. I think process mining and the capabilities that vendors are currently integrating are a step in the direction of end-to-end digitization.
Articles in this newsletter
Info about this article
This article has been updated on April 29 2022, 15:14.
A chat with Marcus Brenscheidt