Call for Action: OCED Reference Implementations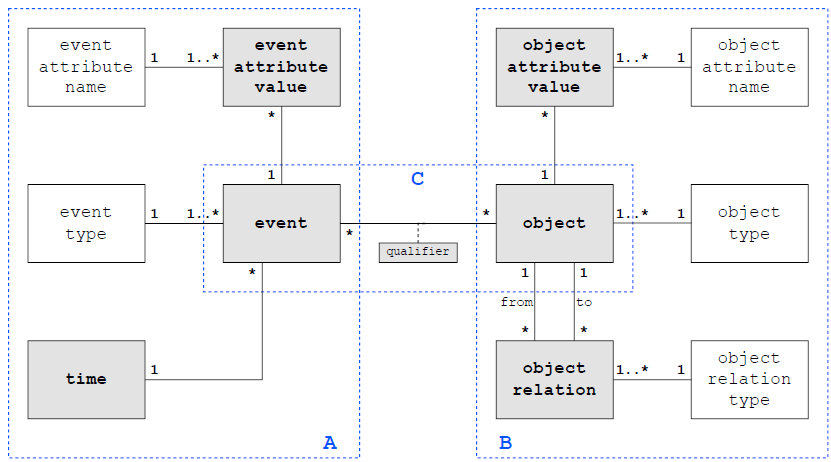 We invite anyone in the process mining community (academia and Industry) to work on reference implementations of the proposed OCED meta-model.
We intend to move forward with several reference implementations which will be used to gather experiences among the community in terms of (1) the suitability of the proposed OCED meta-model, (2) the usefulness of the proposed constructs, and (3) the need for additional constructs or extensions that are required to be incorporated in the meta-model and consequentially into the derived reference implementations.
The planned timeline for reference implementations is as follows:
Call for Action: March 2023
1st round of reference implementations: March - June 2023
Feedback to the OCED working group: July 2023
Update to the reference implantations: July - Sep 2023
Presentation at the OCED symposium: Oct 2023
The scope of each reference implementation is to show (1) how the OCED meta-model concepts are mapped to/supported by the individual implementation and (2) how imports and/or exports of actual data works in practice. Although the maximum value for the community is created by openly sharing the inner workings of individual reference implementations (i.e open source), we appreciate that commercial entites need to protect their IP. We therefore accept submissions showcasing import and export functionality while preserving the semantical constructs of the OCED meta-model without disclosing the "inner storage engine or format". It is also worth noting that reference implementations might be of serialized nature (e.g. XML or JSON) or "live" models (e.g. relational database or graph structures).
If a research team, vendor or other entity is interested in participating in this initiative, please reach out to us via
mailto:oced@tf-pm.org
. We will have detailed discussions with interested parties regarding the requirements. You are also invited to share your synthetic/real-world datasets and proposed extensions to the OCED meta-model with the working group. We will offer one-to-one monthly check-ins throughout the implementation period.
Info
News created on March 13 2023, 09:07.
This news has been updated on March 13 2023, 09:07
Author: Eric Verbeek